LOT (50) Walt Disney Pixar DVD Movies Animated Cartoon Family Kids Children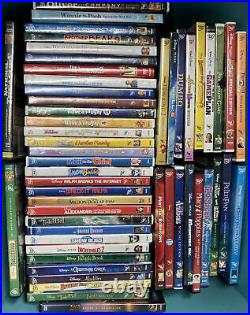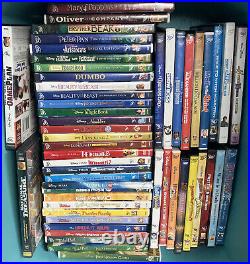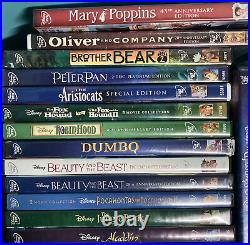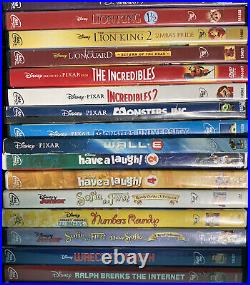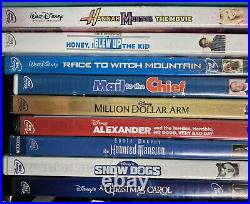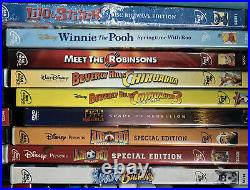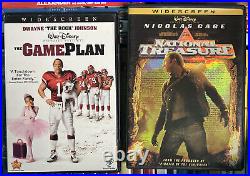 50 DVD DISNEY & PIXAR MOVIE LOT. This collection of 50 Walt Disney Pixar DVD movies is perfect for many, many, MANY family movie nights! This assortment of animated cartoons and live-action movies includes beloved classics and new favorites!
With a range of editions including Deluxe, Special, Collector's, Standard, Remastered, and Anniversary, as well as a massive variety of special features like commentary, retrospective interviews, additional scenes, behind the scenes featurettes, and deleted scenes, there's something for everyone in this collection. The movies are all rated PG and have been well maintained. The vast majority of these movies are in VG+ to Like New condition.
No exaggeration, we checked and cleaned each and every disc! There were a very small handful of harder to find titles that were right on the line between Good and VG condition. We watched each one all the way through, plus at least 2 special features, and enjoyed every minute of it!
We took out the few that, even though they played without issue, we just didn't feel they met the condition standards we set for this lot. The rest have a few very light surface scratches but play without issue and are old harder to find movies. Please visit our store for details and more family and kid movies and TV, both new & preowned (including more Disney/Pixar) at. Thank you for your consideration of this AMAZING DVD Lot & and we hope you have a wonderful - and lucky - day!